Sebastian is a Full Professor of Cellular RNA Biochemistry at the University of Bern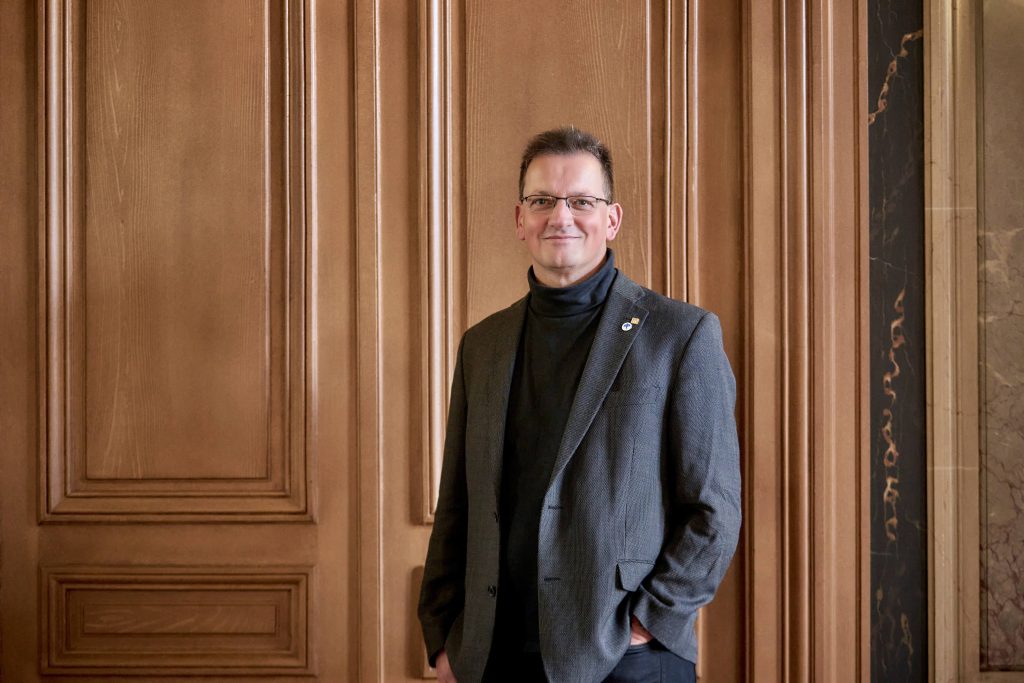 He studied protestant theology at Siegen, Marburg, Jerusalem, and Heidelberg, and cell biology and molecular biology at Heidelberg University. After completing his master's thesis at the University of Pennsylvania, he joined the lab of Pierre Gönczy at the Swiss Institute for Experimental Cancer Research for his Ph.D. There he studied the role of SAS proteins in centrosome duplication in C. elegans. Being more and more attracted to biochemistry, he conducted postdoctoral work at the Institute of Biochemistry at ETH Zurich where he discovered that ubiquitin-related modifier 1 (Urm1) acts as a sulfur carrier during the modification of cytoplasmic tRNA in eukaryotes. In 2008 he became a lecturer at the Institute of Biochemistry at ETH Zurich before he started a Max Planck Research Group at the Max Planck Institute for Molecular Biomedicine in Münster in 2009. There he continued to work on tRNA modifications and cellular quality control. He received an ERC starting grant in 2012 and was appointed Full Professor at the University of Bern in 2018. In 2019 he became an elected member of the Academia Europaea.
Sebastian likes Smurfs and BSCYB, enjoys gardening and hiking, and is a proud member of the Zurich Marathon Jubiliary Club.
---
Office N430
sebastian.leidel@unibe.ch
Secretary:
Christina Schüpbach
Phone: +41 31 684 43 43
christina.schuepbach@unibe.ch